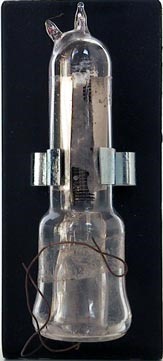 Diameters top = 15 mm and lower part = 20 mm.
Total hight = 75 mm. Plate connected to top.
Grid is a coil, all turns are welded at a pin.
Inside the grid is no filament, but a small metal tube.
Total No. of wires leading from in- to outside = 3.