Röhre / Tube / Valve / No. 13931
Result: It is a Philips experimental tube. Eric has some more of this kind of tubes. The writing on the envelop is quite similar. My tube see left, Erics tube right.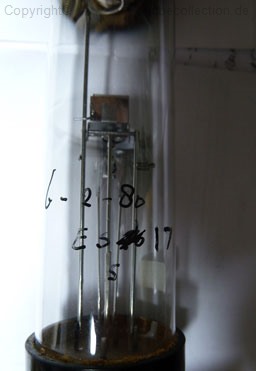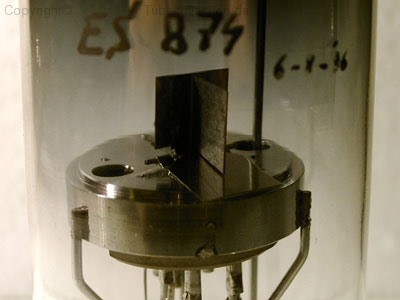 © Eric Tauecchio
Eric has the following No. , ES666a, ES704, ES839, ES874. I have ES617 from 1980. The ES is probably standing for E = experimental. S= Sample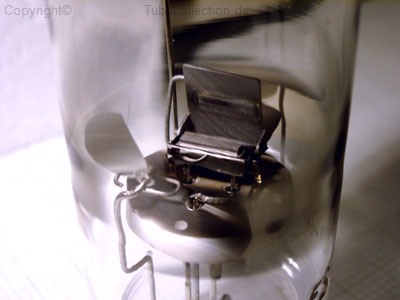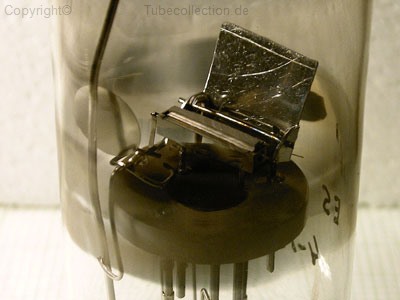 © Eric Tauecchio © Eric Tauecchio
These are the movable parts in Erics Experimental. The constraction is mainly the same as in my tube.( Compare with foto TCA2. ) Different is the massive structure below the movable parts for what reason so ever. But it`s a later year ( 1986 )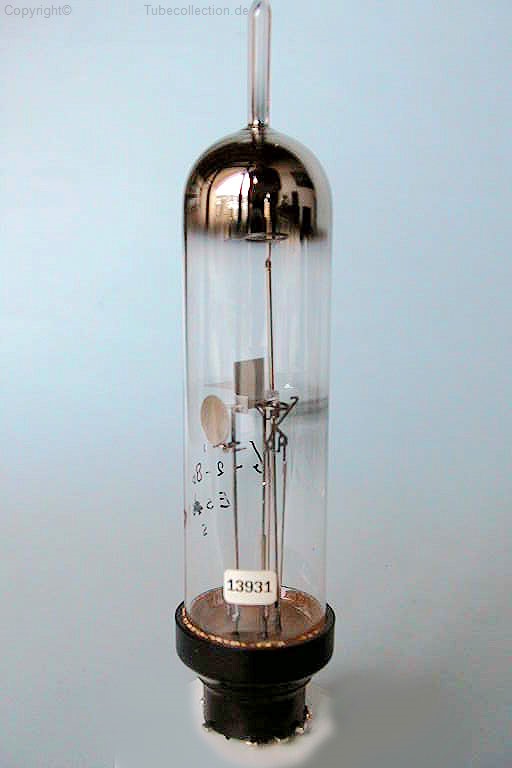 The tube has an assambly of movabel flaps the middle and a ring in the top, probably an anode. The base looks german or european. The bulb dimensions 33x120mm.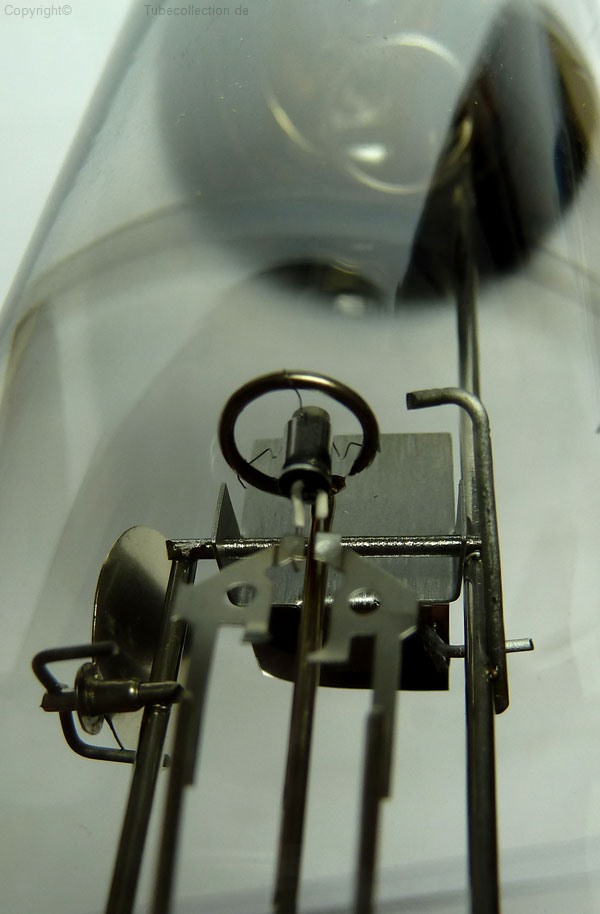 TCA-1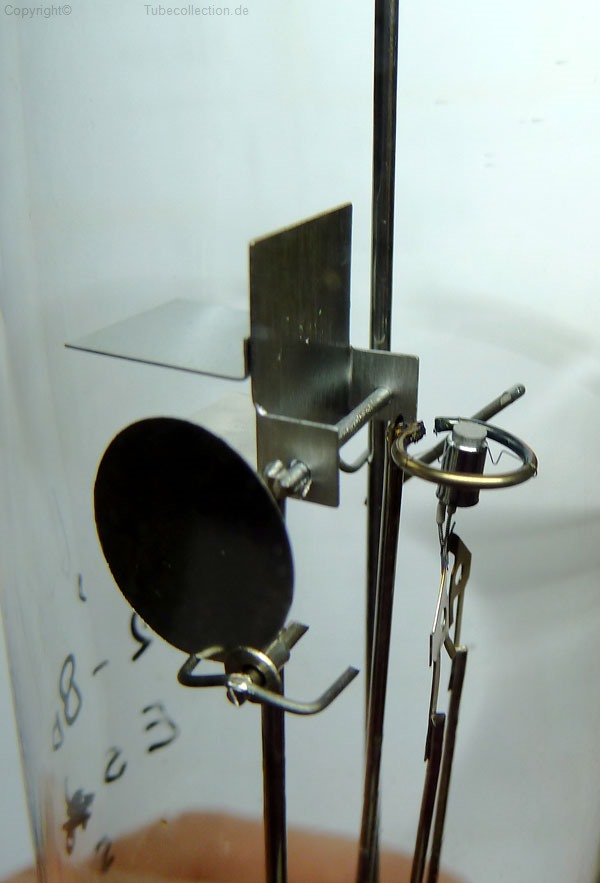 TCA-2
On the right hand side we can see the filament, surroundet by a metal cylinder, the cathode. Around this cylinder is a ring, welded to a support rod which is the contact to the cathode through 3 small wires. Left of this array is a horizontal axis with a flap construction. The flap can remain as on the picture or can be turned by turning the tube into position on picture TCA-3
In front is another horizontal axis supporting a movable disc. This can independent from the other flap also turned left or right. (Foto TCA-3 and 4 )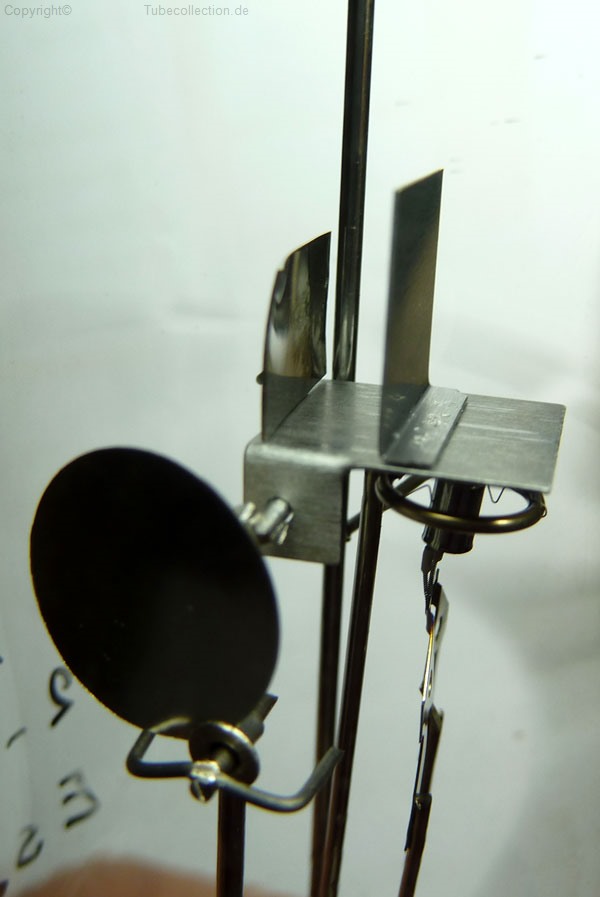 TCA-3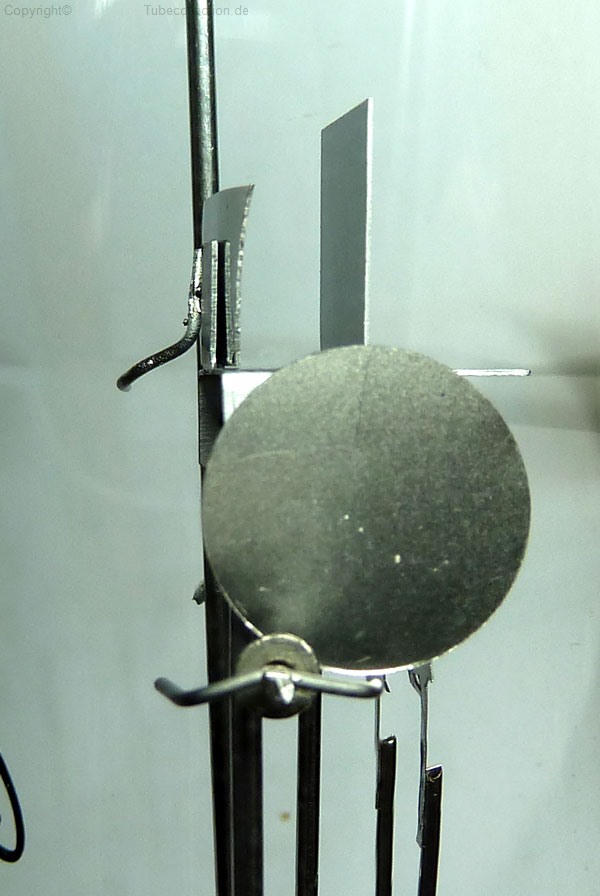 TCA-4
What was it for ???